Dry bearings TYPE F consist of a copper-plated steel shell, on the inner side (running surface) of which a tin bronze layer is sintered, the pores of which are filled with PTFE. The main characteristic of the bush is good mechanical properties combined with the good sliding and lubricating properties of the PTFE mixture.
On request with bronze backing or made of stainless steel.
Type A dry bearings are constructed in the same way as type F. Here, however, a cover layer of acetal resin is firmly anchored on the inner sintered layer. This is provided with lubrication pockets to accommodate additional grease. Main characteristic of this bearing bush: Insensitive to misalignment and associated edge loading.
Motor Vehicles
Rail vehicles & railroad systems
Aerospace & Aviation
Construction machinery & materials handling equipment
Office machines & equipment
Household machines & hospital equipment
Processing machines
Paper and textile machines
Pumps and valves
DIN EN 12449
Automatic machines, tools
Agricultural machinery
Food processing machinery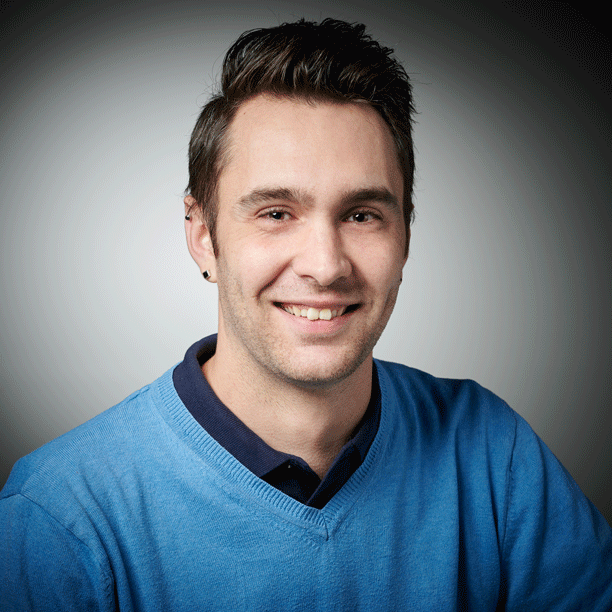 Do you need help?
Feel free to contact me!
Tobias Baum Chacon
Order processing purchasing / sales
All parts of the bearing should be carefully cleaned and deburred before installation; unmachined surfaces inside cast housings must be free of molding sand.
Dry bearings are installed with the aid of press-fit mandrels. The bearings are held on the mandrel in a simple manner with a round cord ring attached to the mandrel. In the case of larger radial bearings, fitting is also facilitated by an auxiliary ring which aligns and pre-centers the bearings so that they do not tilt during press-fitting.
When installing bushings and flanged bushings that are subjected to very high loads during operation, care should be taken to ensure that the butt joint is always located outside the load zones. Failure to observe this can lead to a reduction in service life. When installing thrust washers, ensure that they are installed in the correct position (steel back/ housing wall).
If dry bearings are to be fixed in or on the housing by bonding, this can be done with a commercially available adhesive. When selecting the adhesive, however, it must be ensured that it is suitable for the respective operating temperatures and meets the requirements in terms of expansion behavior, strength and curing.