Our dry bearings are available with two different lubricating layers.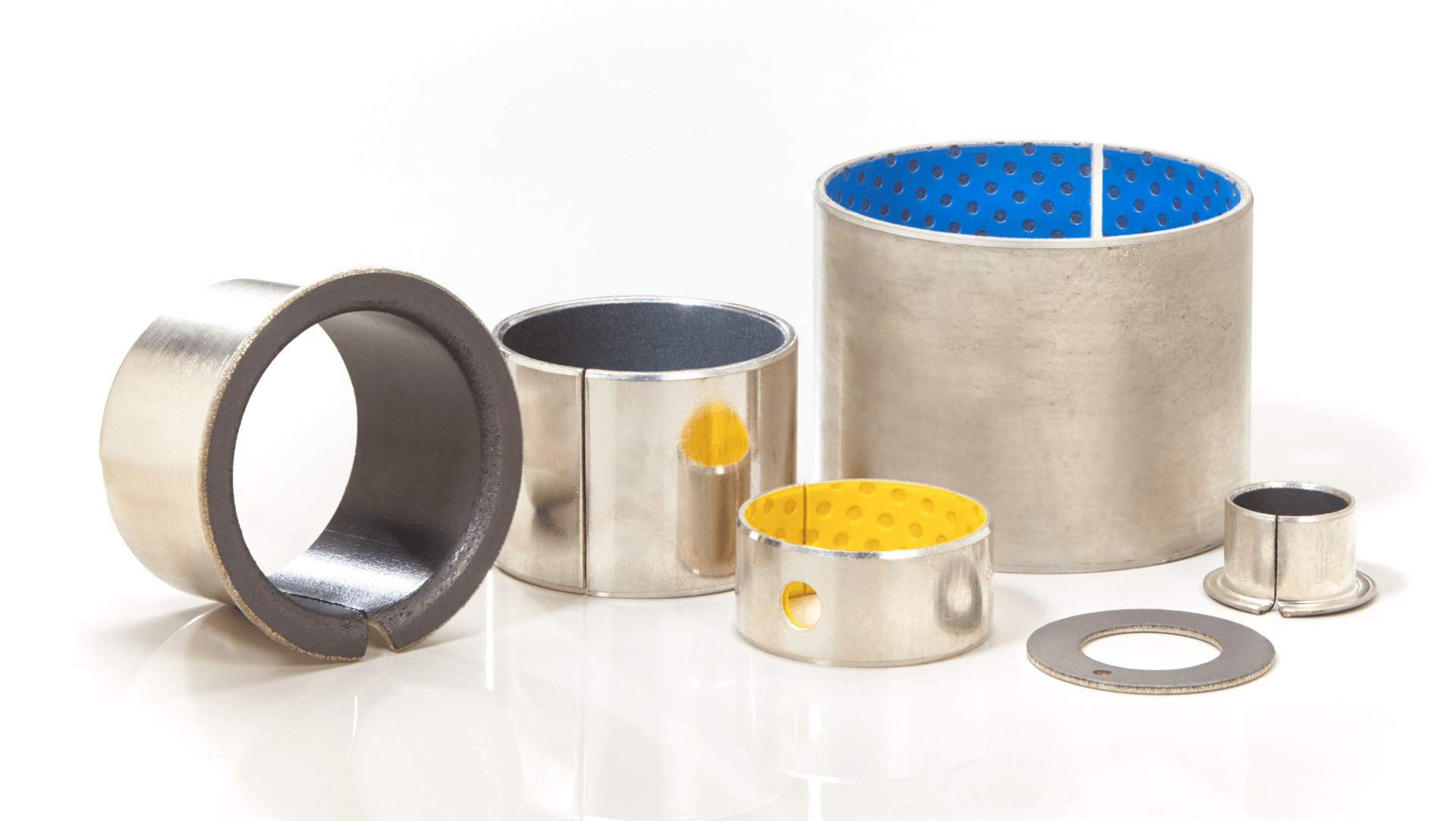 Maintenance-free, space-saving, without stick-slip effect
Our maintenance-free, compact dry bearings are bearing brushes available with two different kinds of sliding layers. These bearings are manufactured according to ISO 3547. Popular retail names for dry bearings are Permaglide®, Glycodur® or DU-bearings. Our dry bearings are available according to our list; special sizes and parts according to technical drawings can be manufactured on customer request.